Hello and welcome to this site. I'd like to introduce you to my work, starting with the latest publication.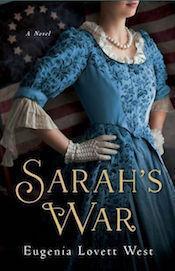 She heard voices coming toward her and put a hand on the wall to steady herself. First the warning about the British invasion, now this. Aunt Sage wasn't poor and ill. She had slaves. What help could she need from a country niece? It made no sense--no sense at all--but anything was better than being abandoned in a fierce storm as chimney pots crashed down on her head.
I'm excited to introduce SARAH'S WAR, a historical novel that will take readers back to America's war for independence. In the winter of 1777, George Washington's untrained militita struggles to survive at Valley Forge. The thirteen states are torn apart by politics. By contrast, dashing British officers are enjoying lavish enterainments at their winter quarters in Philadelphia.
Sarah, a young patriot, is sent from a rural village in Connecticut to Philadelphis to help a needy aunt. When this aunt turns out to be a rich loyalist, Sarah is plunged into a life of intrigue and deceit. Her beauty attracts men and there is passion and heartbreak. Ultimately she must dig deep for courage in order to survive deadly threats--and to fulfill her dream of helping to create and new and independent country. .
Published by SparkPress 2019
Emma Streat is back! Publishers Weekly says: "In West's engrossing third Emma Streat mystery...readers will hope it won't be another 10 years before the next installment." This is a story of passion, heartbreak, and deception. When Emma's rich socialite godmother is threatened by blackmail, Emma is plunged into the dark world of cybercrime. Mounting dangers take her to exclusive places in Europe, and she meets elite personalities in financial and art collecting circles. There are involvements with several men, including her ex-lover Lord Rodale. She is targeted by a lethal cybercrime network.
Readers who enjoyed Without Warning and Overkill will remember Emma as the ex-opera singer and hands-on mother who discovered a talent for making unlikely connections after her CEO husband was murdered. She's now the go-to person for family and friends in trouble as she sturggles to move forward and make a new life for herself and her two boys. In Firewall, international disasters loom, and Emma must summon resilience and courage to bring a ruthless criminal to justice.
Published by SparkPress 2019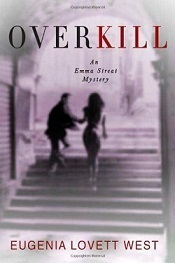 In this fast-moving sequel to Without Warning, former opera diva Emma Streat has moved to Boston after rebuilding her shattered life ( murder of CEO husband and bombed house on the Connecticut River). Suddenly she receives an SOS from Venice. She must come at once to intervene in a disastrous affair between her opera singer niece, Vanessa, and a notorious playboy who races cars. Vanessa's accompanist is murdered, and the night after Emma and Vanessa arrive in Boston, Vanessa is struck down by what appears to be the first case of Avian flu in this country. As the plot moves between Boston, Venice, England, and Ireland, Emma must cope with the complex medical world. Once again she finds herself working with her one-time lover, a charismatic British lord who consults for a Secret Service. A brilliant doctor now complicates this situation. Emma must now use her talent for making unlikely connections to uncover a lethal global network that sells stolen viruses,and save herself from a horrifying death.
Published by St. Martin's Press 2009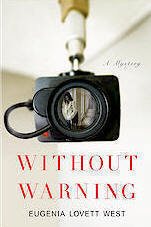 A woman. A murder. A mission. In Eugenia L. West's first mystery Without Warning, they come together to tell the riveting tale of Emma Streat, a dynamic ex-opera singer who has spent the past twenty years in Connecticut as wife and mother of two sons. But when Emma's mega-successful CEO husband dies in an unlikely hit and run accident, she starts her own hunt for his killer. She is plunged into the high stakes world of illegal weapons, global threats-and murders. She meets an intriguing British peer who works undercover to smoke out spies. But tracking down criminals is hazardous work and Emma pays a heartbreaking price.
Published by St. Martin's Press 2007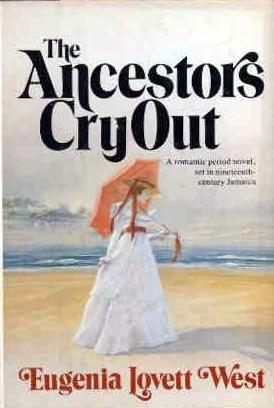 It was called Repose, a large sugar plantation on a lush island in the Caribbean. In 1880, the young and pretty Marietta Jackson set out from Boston to recover valuables she believed were stolen from her grandparents decades ago. She was received politely, with no warning that she would be caught up in jealous undercurrents, black magic, and dark secrets that threatened her life. But the resilient Marietta survives to fall in love with a man, a place, and the beautiful island that would become her home.
Published by Doubleday 1979, Currently Out of Print
Books Available at Amazon, Barnes & Noble, & Indie bookstores.